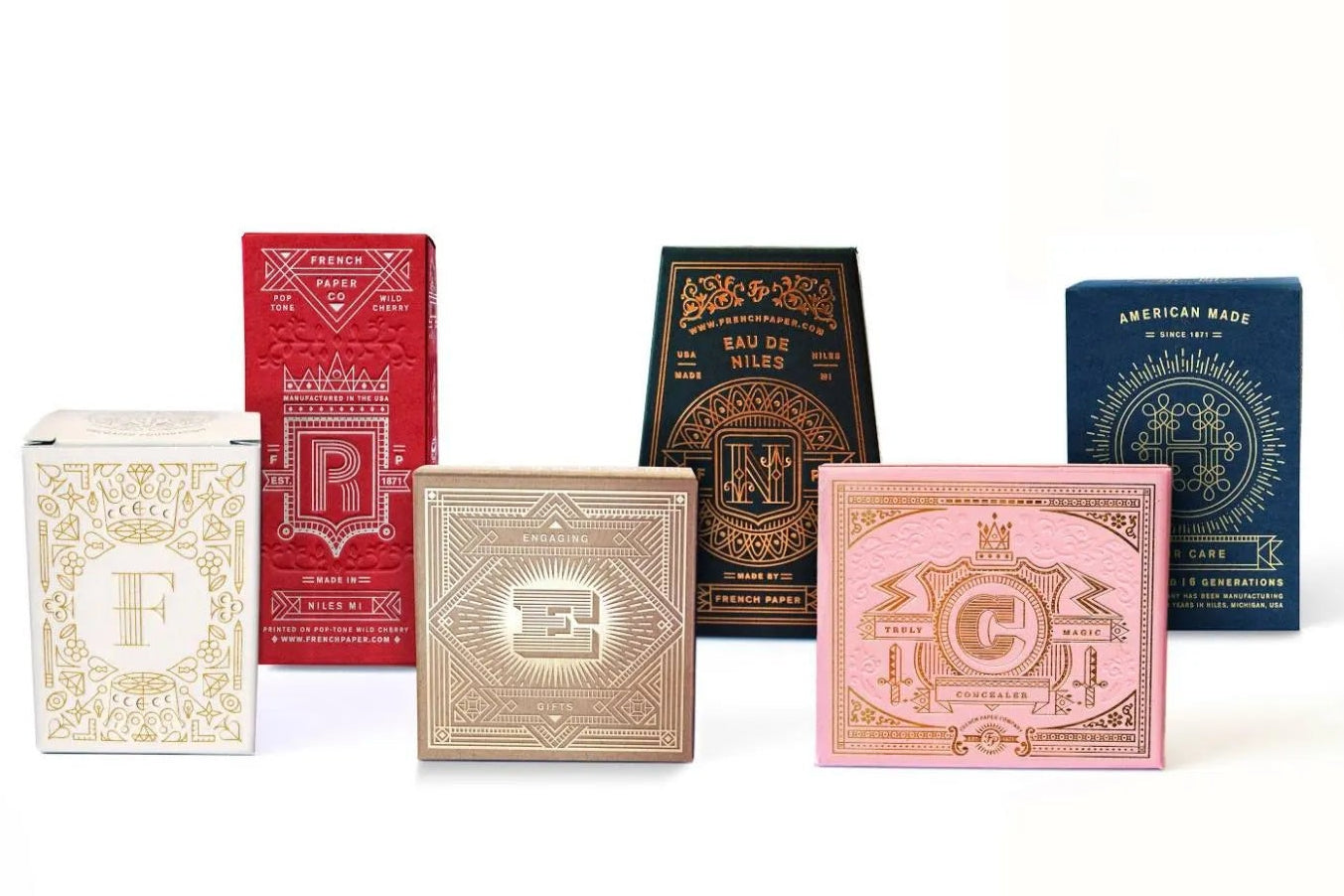 French Paper – Packaging That Makes an Impression
Make sure your first impression packs a punch. Our custom paper packaging collection helps proprietors and creators store, display, and share what matters most.

Choose the materials, colors, and weight yourself or let us recommend the perfect solution for your needs.
Paper Box Packaging
Step up your packaging game with our Ultra heavy cardstock. Ideal for gift cards, storing and displaying business cards, and custom luxury packaging boxes for fine perfumes and cosmetics.
French cardstock is available in various colors in a hefty 18 pt. caliper cover weight.
SHOP ULTRA
Gift Card & Invitation Folders
French Premium weight cardstocks (100-110 lb. cover weight) are perfect for making a bold impression. Thanks to its versatility and strength, Premium is one of our most popular paper packaging materials.
SHOP PREMIUM
Coasters & Stickers
Whether you want to leave your mark with a sticker or prevent one with a coaster, our Ultra Weight cardstocks (125-130 lb. cover weight) will do the trick!
Why Paper?
Paper is biodegradable, recyclable, and reusable. 70% of consumers are actively reducing their use of plastic packaging; you can, too. French Paper can help.
SHOP ULTRA