Celebrate 100 Years of Hydro Power with French Paper!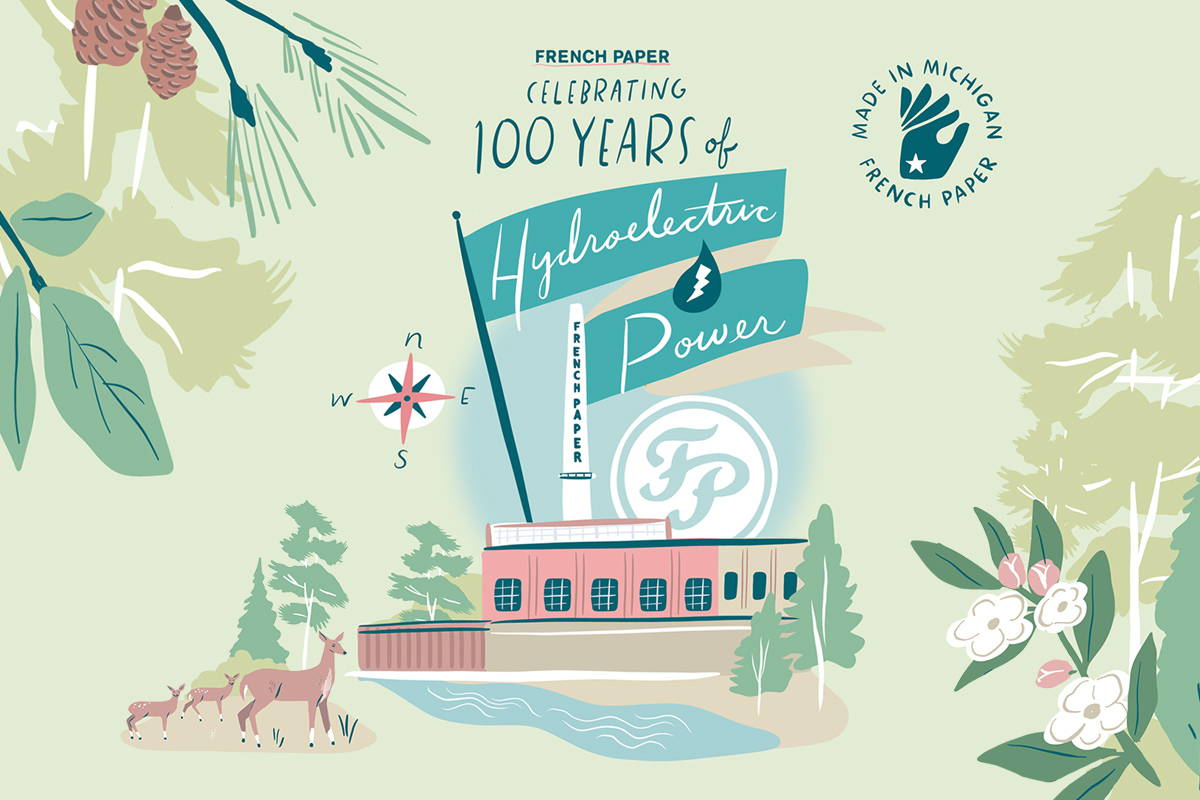 Helping to save the planet is nothing to scoff at, and French Paper Company, a division of Finch Paper Holdings, has been doing its part for the local Niles, Michigan ecology since before that was even a thing! Since our hydroelectric power generators were installed in 1922, French Paper has sourced its renewable energy from these on-site generators, rather than buying energy credits. This has conserved more than 1,000,000 barrels of fossil fuels and prevented the release of over 700,000 tons of carbon dioxide emissions into the local ecosystem. And the greatest benefit is, surplus sustainable energy from the hydroelectric dam is supplied right back to the local community.
French Paper products are manufactured with a focus on sustainability. Our collection features include recycled fibers, acid-free, lignin-free, soy ink-compatible, post-consumer waste, and hemp papers that carry the most common fiber sourcing certifications. For a small-but-mighty paper mill on the St. Joseph River, these century-old ecological practices have shown great benefits for the health and well-being of the area's natural resources.
In celebration of the 100th Anniversary of Hydro Power and to honor the community we have been a part of for more than 150 years, French Paper Company is offering a #100YearsOfHydroPower Commemorative Map featuring many Niles, Michigan, and surrounding landmarks.
---