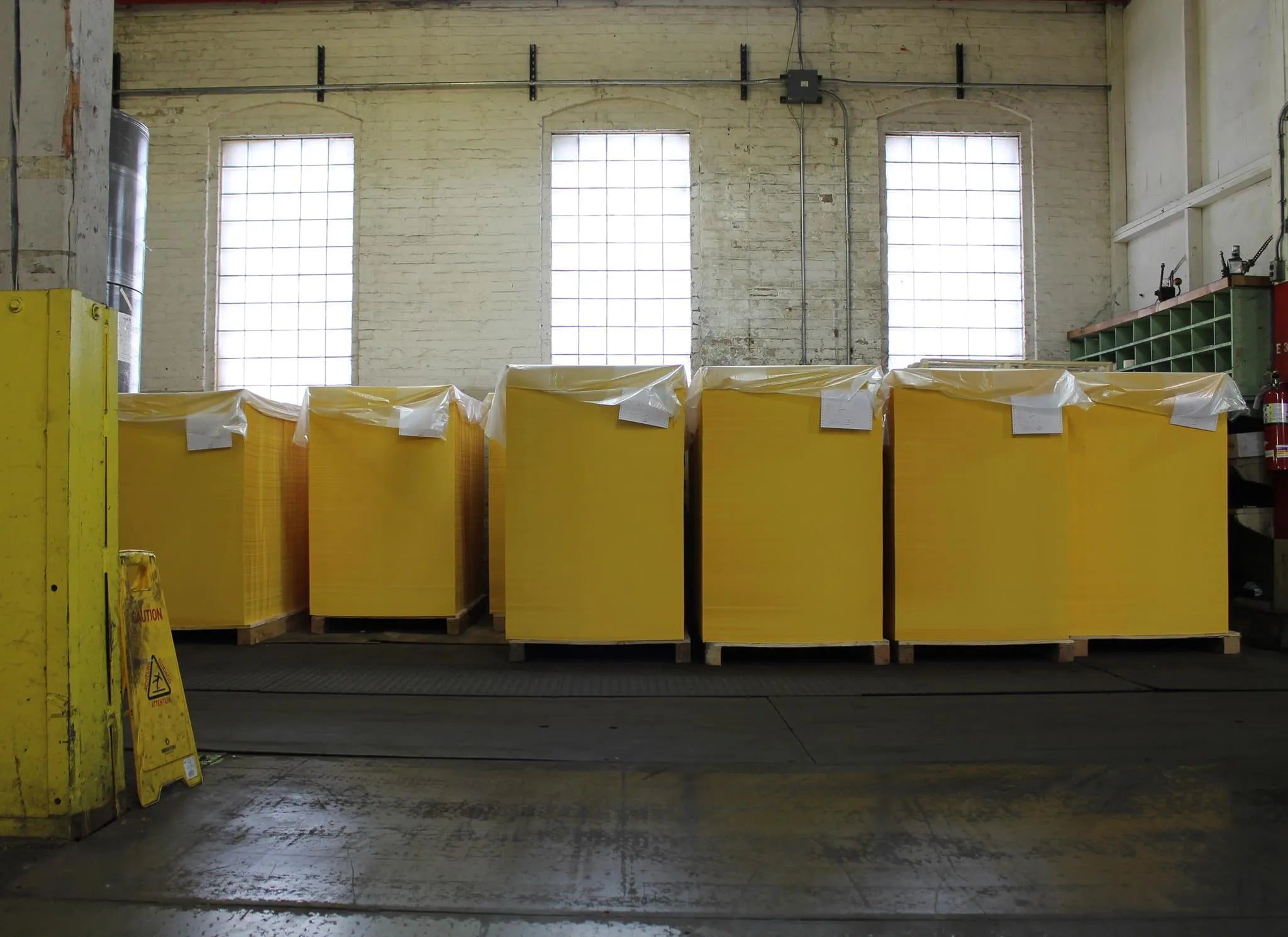 Wait a minute... Aren't 11x17 & 17x11 the same size?
The answer is Yes and No. Depending on what you will be using the paper for, the "grain direction" of the paper matters.  

PAPER GRAIN DIRECTION
As the paper web is carried on the paper machine, most fibers orient themselves in the machine's direction. When the web of paper is sheeted, the sheets will be grain long when the fibers follow the long side of the sheet or grain short when they follow the short side. Grain direction can influence the fold and curl of a cut sheet if it is stretched or moistened.
If you will be folding, scoring/creasing, or binding the paper, it is recommended that you do so in parallel to the grain (aka the "long direction").
What size is legal paper?
Legal paper measures 8.5  x  14 inches.
What size is printer paper?
Standard printer paper size is 8.5 x 11 inches.
French grain directions are indicated by the order of the sheet size dimensions.The long grain follows the second number in the dimension.
For example, 25 x 38 would indicate the grain is long in the 38" direction. If the size is listed as 38 x 25, the grain will be long in the 25" direction.
French Paper & The Environment
We have a legacy of sustainability and are committed to continuing what we started more than 100 years ago.

In 1922, French Paper Company had the foresight to invest in hydro-powered generators. That decision has allowed French to conserve over one million barrels of fossil fuels over the past century.
Hydropower Generators
Our renewable energy comes from our onsite generators, not from buying energy credits.
In the last century, we've avoided using 5 million lbs. of coal and releasing 700,000 tons of carbon dioxide.

French Paper Company is also proud to supply the local community with surplus sustainable energy.
Sustainable Fiber
When French introduced Speckletone in 1955, we were the first to imagine that a recycled sheet could be beautiful, and we never looked back.
Recycled
Acid-free
Lignin-free
Soy ink compatible
Post-consumer waste
Hemp
French Paper Company has been manufacturing paper for over 150 years in Niles, Michigan.

French Paper Company has been manufacturing paper for over 150 years in Niles, Michigan.
We have persevered for all these years by listening to customers, becoming one of the strongest, most innovative and consistent paper brands. We keep our eye on the bottom line by improving our product lines.
French Paper Company joined Finch Paper Holdings in 2019. Finch Paper, located in Glens Falls, NY, is a vertically integrated paper manufacturer specializing in high-bright, uncoated papers for North American printing and converting markets. Together, Finch + French offer customers a superior array of fine uncoated paper products.